Construction Company Gifts is your one stop shop for all of your corporate gifts and promotional product's needs. In addition, we provide your company professional services such as graphic design, web design and SEO to make sure you are utilizing our full-service programs to help improve your brand and visibility! Allow us to become part of your team and increase your value! We provide creative and custom construction gifts for tradeshows, corporate events, holidays and more!
Creative and Custom Construction Gifts
Unique one-of-a-kind business gifts that will stand out and make your company look good! Construction Company Gifts are created with your company in mind. Additionally, these are specialty gifts that you will not find anywhere else. We use your logo, message and decorate in your corporate colors. Finally, we are here to do all of the work and make you stand out above the rest!
This bucket bag is filled with delicious construction themed chocolate tools of the trade and yummy soft and chewy cookies. Furthermore, you can choose the chocolate tools that best fit your company! This corporate gift is perfect to say thank you to your favorite client or as a holiday gift to your favorite office staff!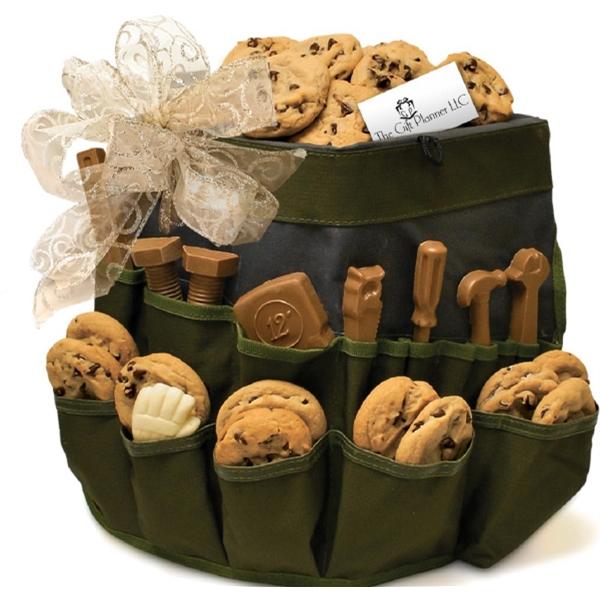 To begin, this black toolbox comes filled with chocolate tools and other delicious gourmet treats! A selection of sweet and salty to appeal to everyone! Decorated using your logo and corporate colors.